Architects play a critical role in designing the buildings and spaces we interact with on a daily basis. Designing places we actually want to live and work in can lead to dramatic increases in mental health, physical well-being, and overall happiness.
One of the things I most admire about contemporary German architecture is the strong emphasis it places on technical design solutions that are equal parts beautiful and functional. With a rich history of European art, design, and industry, German architecture has an inventive and playful nature that is considerate of its physical context, both socially and environmentally.
If you missed our post on The MUST-SEE Architecture in Berlin, I suggest checking it out as it's a great place to learn about the country's biggest architectural movements and contemporary works.
The Top 10 isn't a ranking, just a collection of what I believe are the best firms in the country based on their perceived reputation and personal opinion. I especially want to thank each office that contributed photos and project information in preparing this article.
With that said, here are my picks for The Top 10 Architecture Firms in Germany.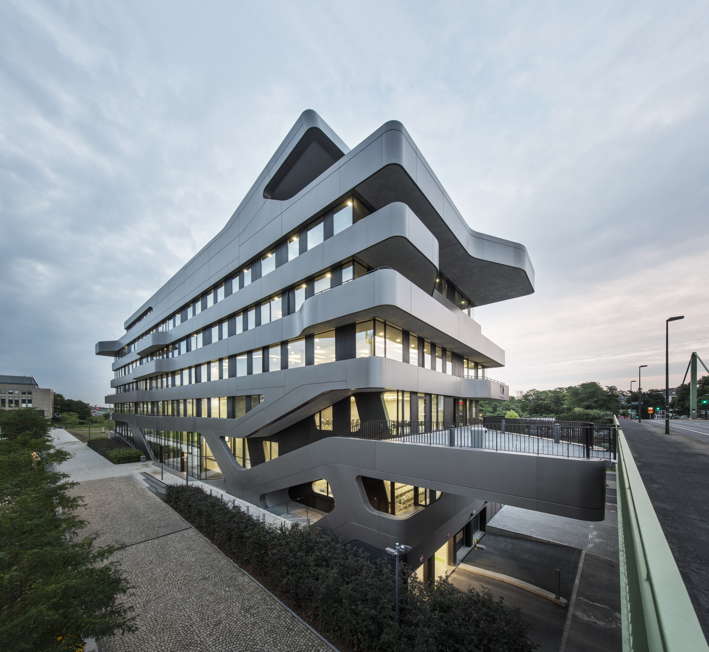 The work of J. MAYER H. is both bold and unabashed. With projects at the intersection of architecture, communication, and new technologies, their work explores the relationship between the human body and natural forms. What I find most interesting about their design's is their ability to float on their sites despite their often solid use of materials and forms. This is arguably best exemplified in their award-winning design for the Metropol Parasol in Seville.
Favourite project: Border Checkpoint in Sarpi, Georgia (Instagram)
Gmp is one of the oldest and most established architecture firms in Germany. With over 500 employees and offices all over the world, gmp's philosophy for design is about reducing forms and material uniformity to create buildings that appear timeless. Their most recognized projects include Berlin's Central Station and the reconstruction of Berlin Olympic Stadium.
Favourite project: Hanoi Museum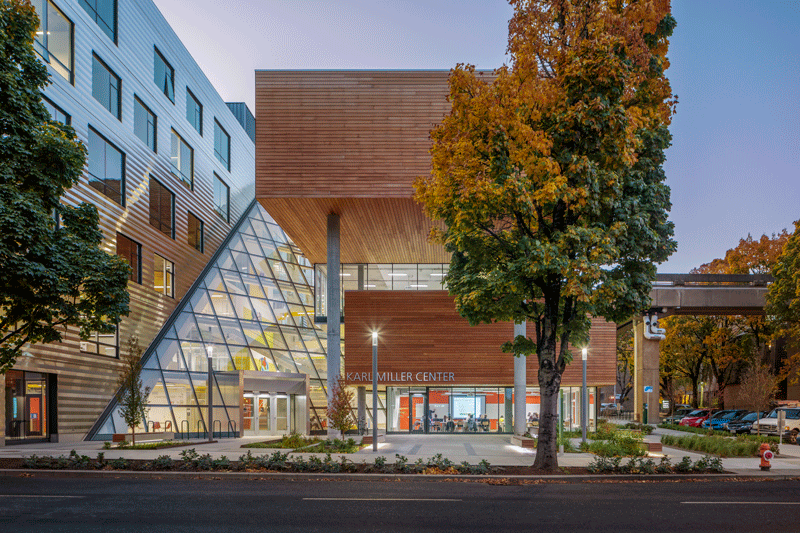 What I find most interesting about Behnisch Architekten's work is the emphasis they place on creating high-quality social spaces for the people that use them. I first unconsciously experienced their work during my university studies in Toronto when I would go to the Donnelly Centre to read within its magnificent indoor tree forest. Behnisch Architekten designs buildings that are equally respectful of their physical contexts as well, and it can be seen and experienced in projects like the AGORA Cancer Research Centre in Lausanne and the Dorotheen Quartier in Stuttgart.
Favourite project: The Donnelly Centre for Cellular and Biomolecular Research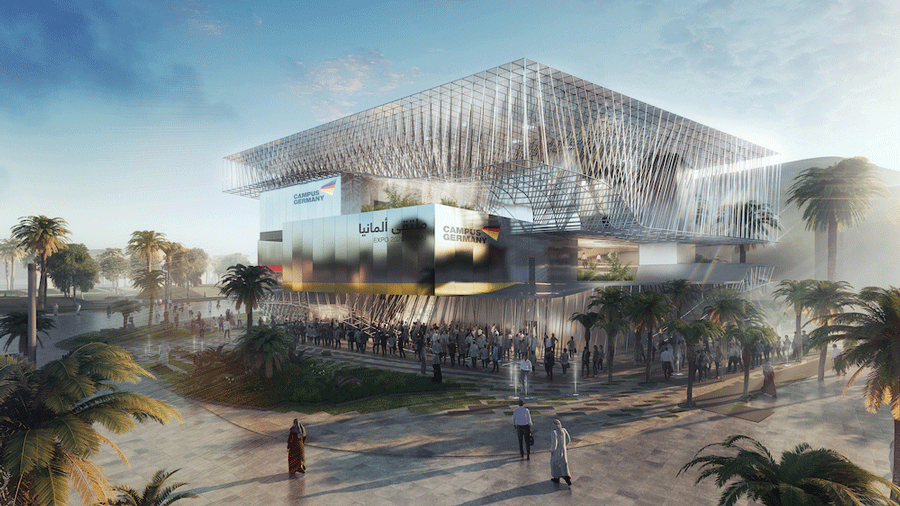 Founded in 2007, LAVA is a relatively new German architecture office that has quickly created a strong reputation for itself both nationally and internationally. LAVA's expertise is in combining future technologies with patterns found in nature to design better socially and environmental buildings. They were recently selected to design the upcoming German Pavilion at Expo 2020 in Dubai and have several other interesting projects coming up like the Energy Storage Centre in Heidelberg. They also nearly won a competition for a new Forest City in Malaysia.
Favourite project: Bayreuth Youth Hostel (Instagram)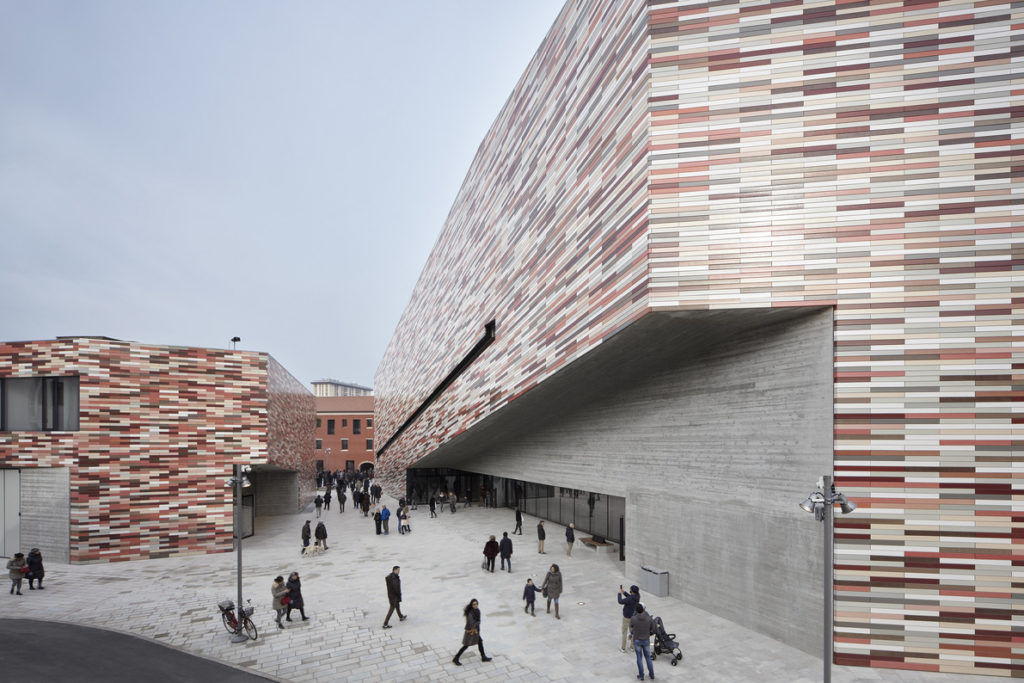 Sauerbruch Hutton is best-known for their sustainable design and sensual use of colour intended to stimulate the senses and give life to dull, urban environments. Projects like the GSW Headquarters in Berlin gave the company an international profile and they've continued that success with several interesting technical projects like the Experimenta in Heilbronn.
Favourite project: M9 Museum in Venice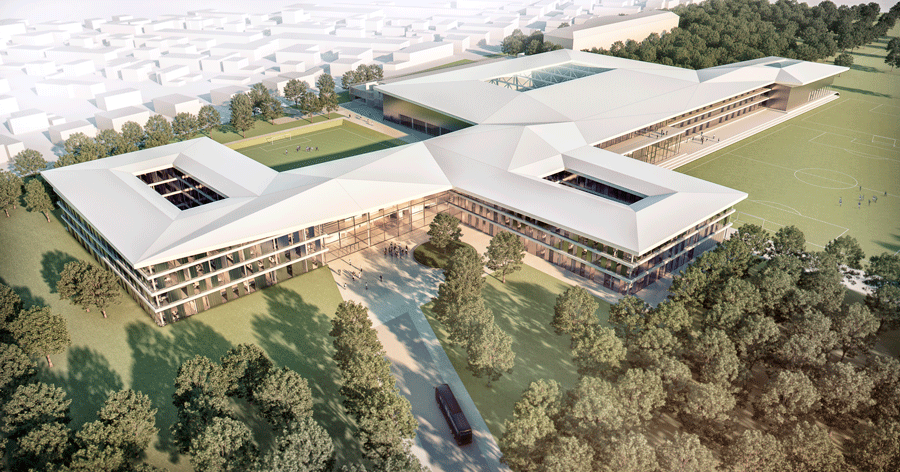 Kadawittfeldarchitektur is an interdisciplinary office with a diverse portfolio of projects ranging from architecture, interior, and product design, to town planning and urban design. One of their most well-known projects is the stunning Adidas Laces in Herzogenaurach where the building's massing, materials, and functions integrate seamlessly with each other and the surrounding landscape. It's a fantastic example of the work the company strives to achieve, and they have another one coming up for the German Football Association with the DFB Academy (pictured) slated for opening in the summer of 2021.
Favourite project: Dressage Stadium in Aachen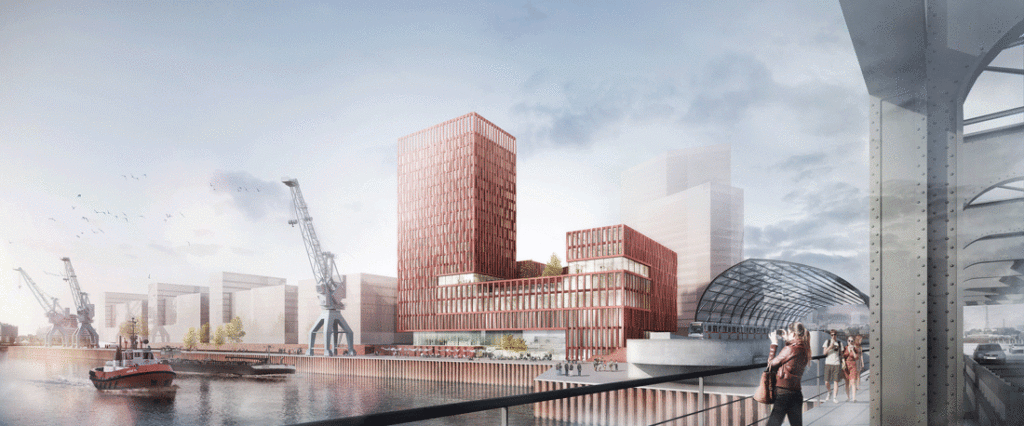 Auer Weber's work is remarkably simple, and I mean that in the best way. possible. They place a strong emphasis on creating buildings that are respectful of their physical and natural contexts. Their work can be wonderfully sculptural, like the Sports Stadium in Aix-en-Provence or light and functional like their recently completed Inselhalle for Nobel Laureates in Lindau. In either case, their buildings exude a silent openness that allows its users to form their own interpretations of the space.
Favourite project: Buildings in the Botanical Garden Shanghai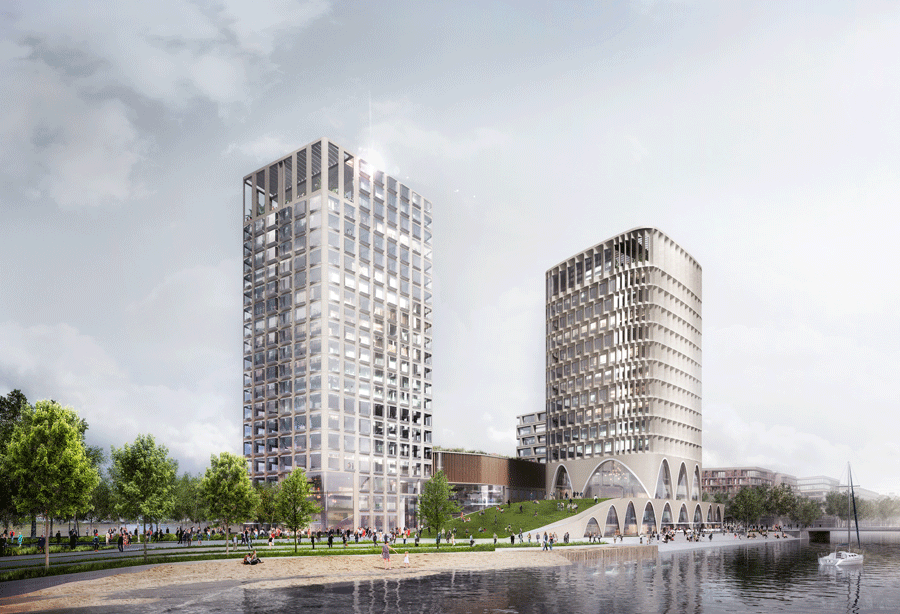 schneider+schumacher design buildings that fit within their surroundings in a poetic and provocative way. Their approach to design is thoughtful and multidisciplinary which lends itself to well-detailed buildings like the Frankfurt Pavilion, a beautiful timber structure with a delicate translucent membrane wrapping around it. Their upcoming project for the Tip of Harbour in Offenbach demonstrates their ability to work at multiple scales.
Favourite project: Autobahn Church Siegerland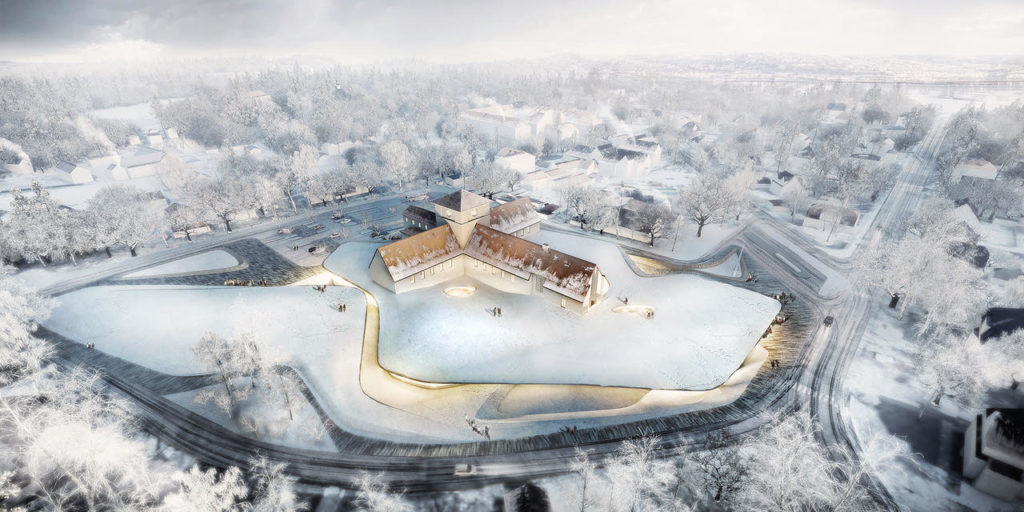 Graft is an interdisciplinary office in the fields of architecture, urban planning, design, and music. Their work is interesting in that it explores the creative potentials in "grafting" these multiple realities which can be seen in several of their notable built projects like the Ice Hockey Arena in Schierke and Villa M in Berlin.
Favourite project: Viking Age Museum (Instagram)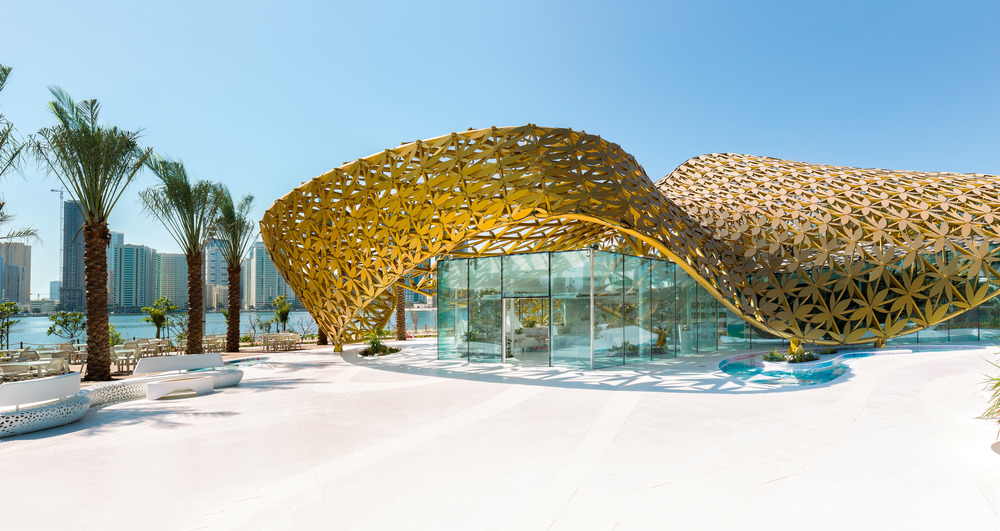 Founded in 1992, 3deluxe is quite unique in that their work spreads across several non-traditional disciplines and media. Self-described as straddling the worlds of architecture, design, art, and pop-culture, their work explores the exchanges between nature and technology. This can be best seen in their poetic Butterfly Pavilion on Noor Island in the United Arab Emirates (pictured). Another interesting project is the FC Campus in Karlsruhe currently under construction that will use LCD technology in the exterior windows to control light and heat penetration.
Favourite project: Mleiha Desert Observatory (Instagram)
What are your thoughts? Let us know in the comment section below.