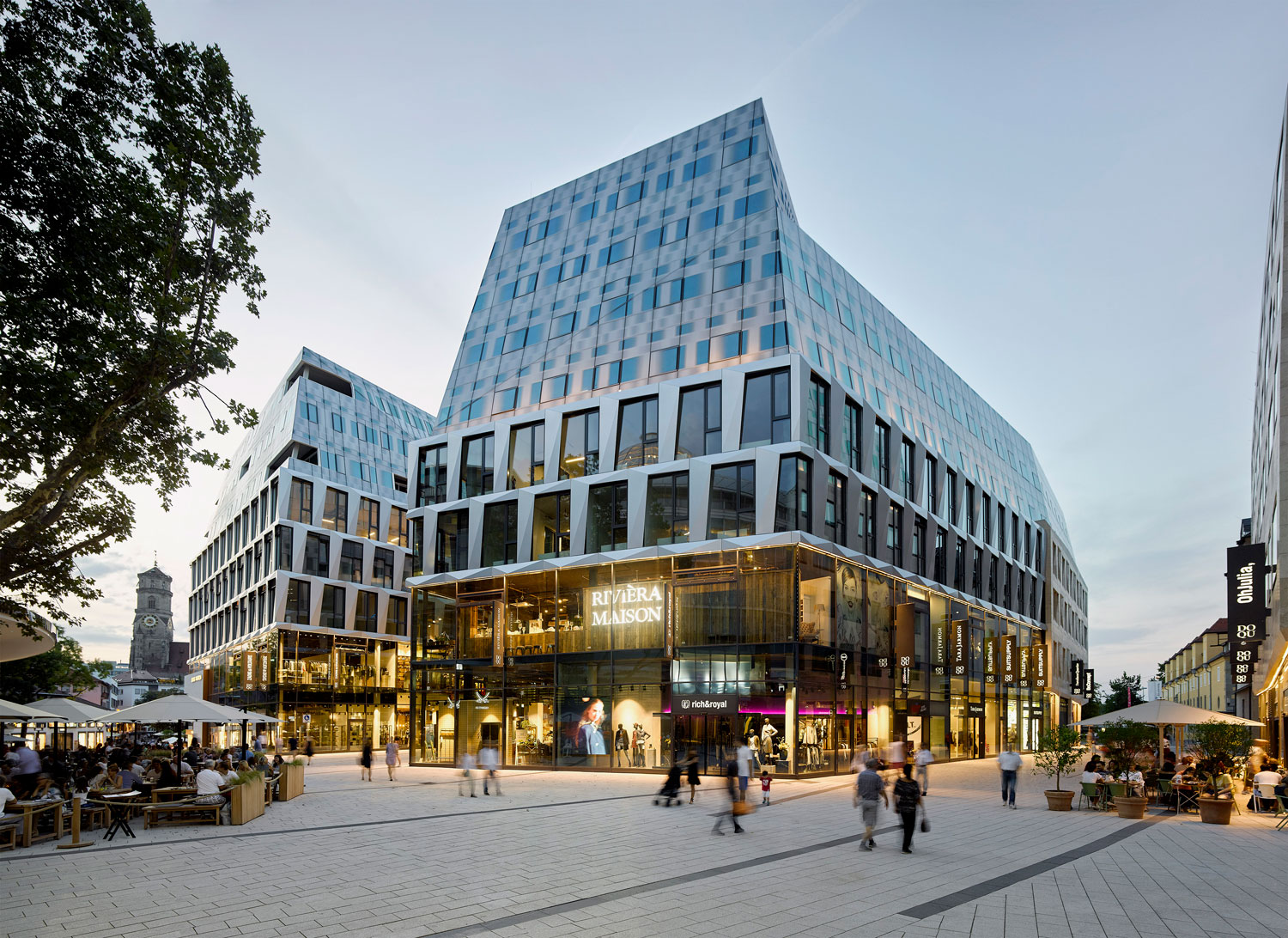 Description is provided by the architect. The Karlsplatz, long thought of as an unimportant part of the streetscape located behind Stuttgart's fashion house Breuninger, has been brought into focus. Dorotheen Quartier, rising in the urban landscape is a modern interpretation of the well-loved district creating an energetic metropolitan center rife with shops, cafes, restaurants, offices and apartments accompanied by 350 underground parking spaces.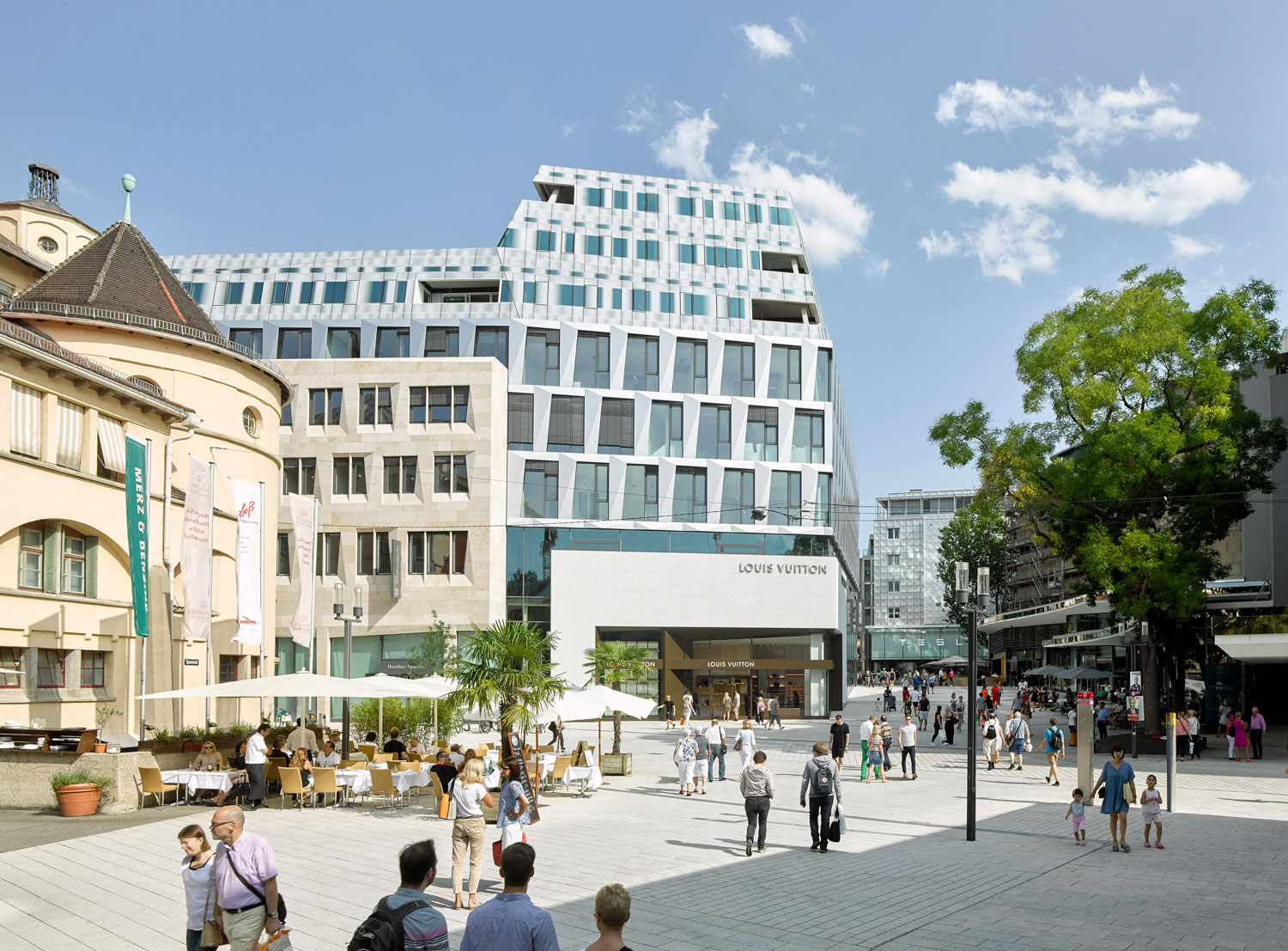 Dorotheen Quartier, consists of three buildings, which fit into the larger urban landscape mimicking the geometries and axes that relate to the surrounding buildings. In this regard, the rooflines of such historic structures as the Markthalle, and the geometries and axes of the public plazas such as Karlsplatz have played an important role in informing the design of the Dorotheen Quartier ensemble.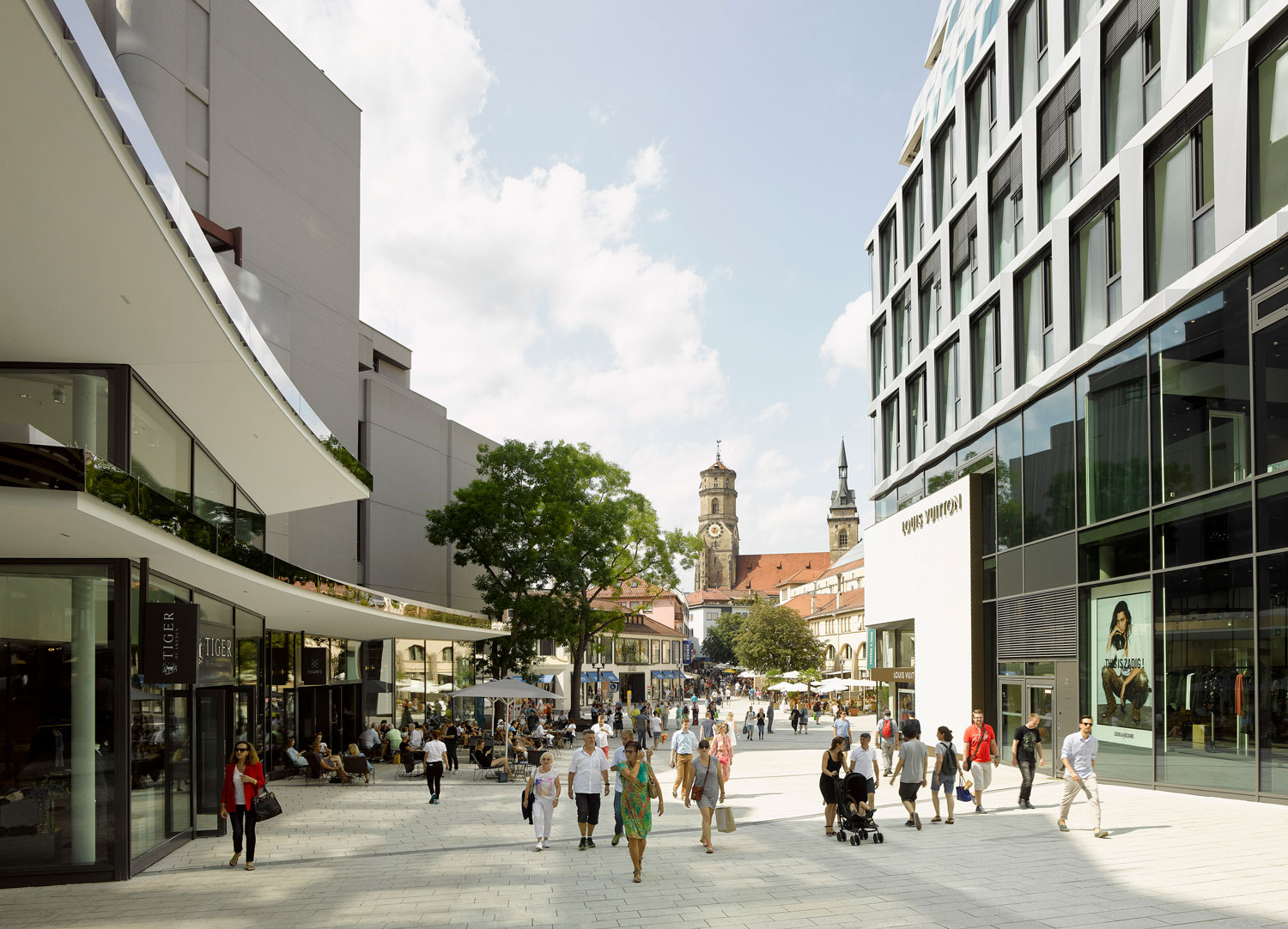 In the city of Stuttgart, the unique topography of the 'city basin' has, in essence, established a 'fifth facade' for each building: the roof. The 'roofscape' here has particular significance in a place where, from any vantage point, the roofs across the landscape always serve as icons identifying landmarks and destinations in the city.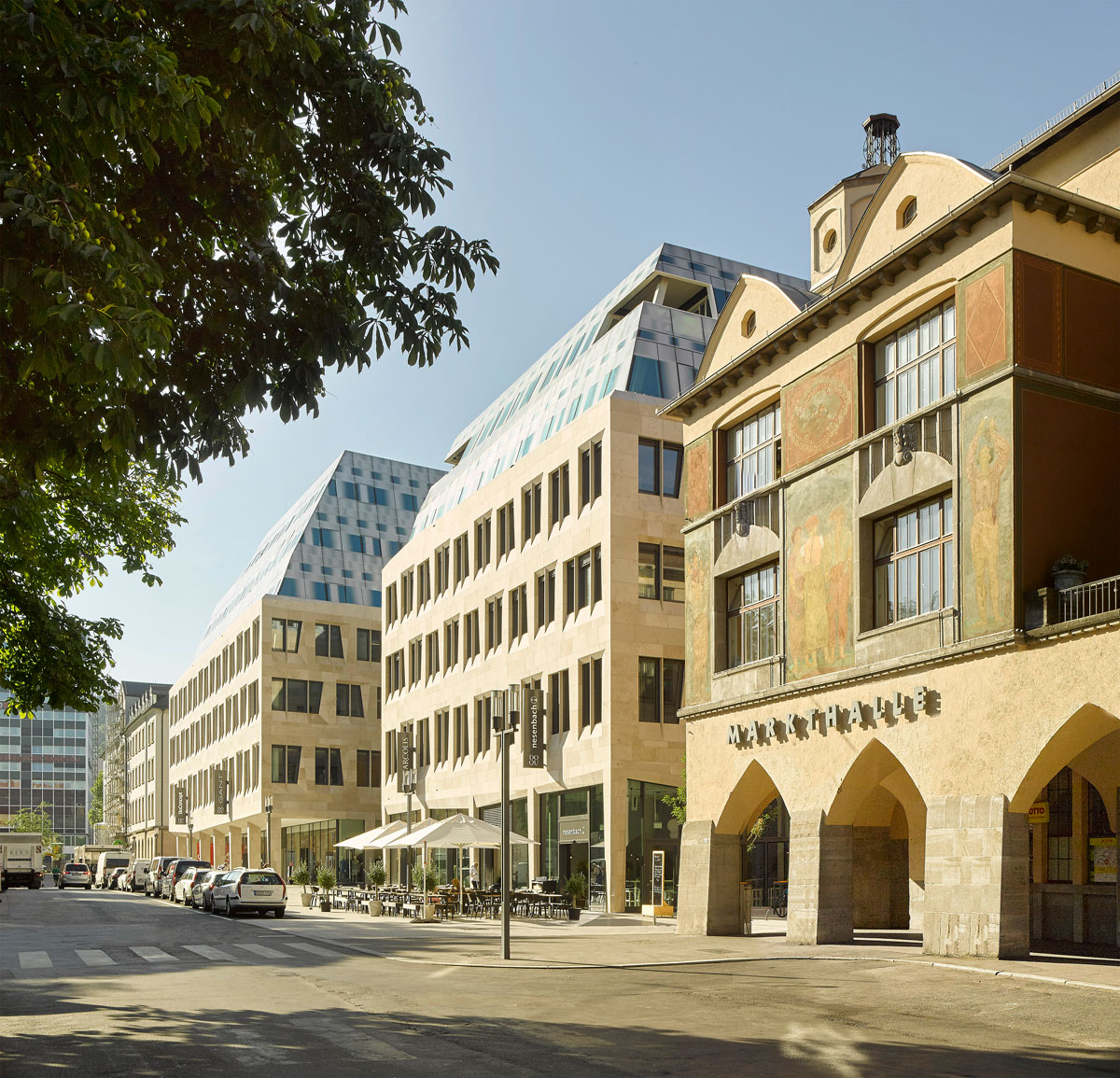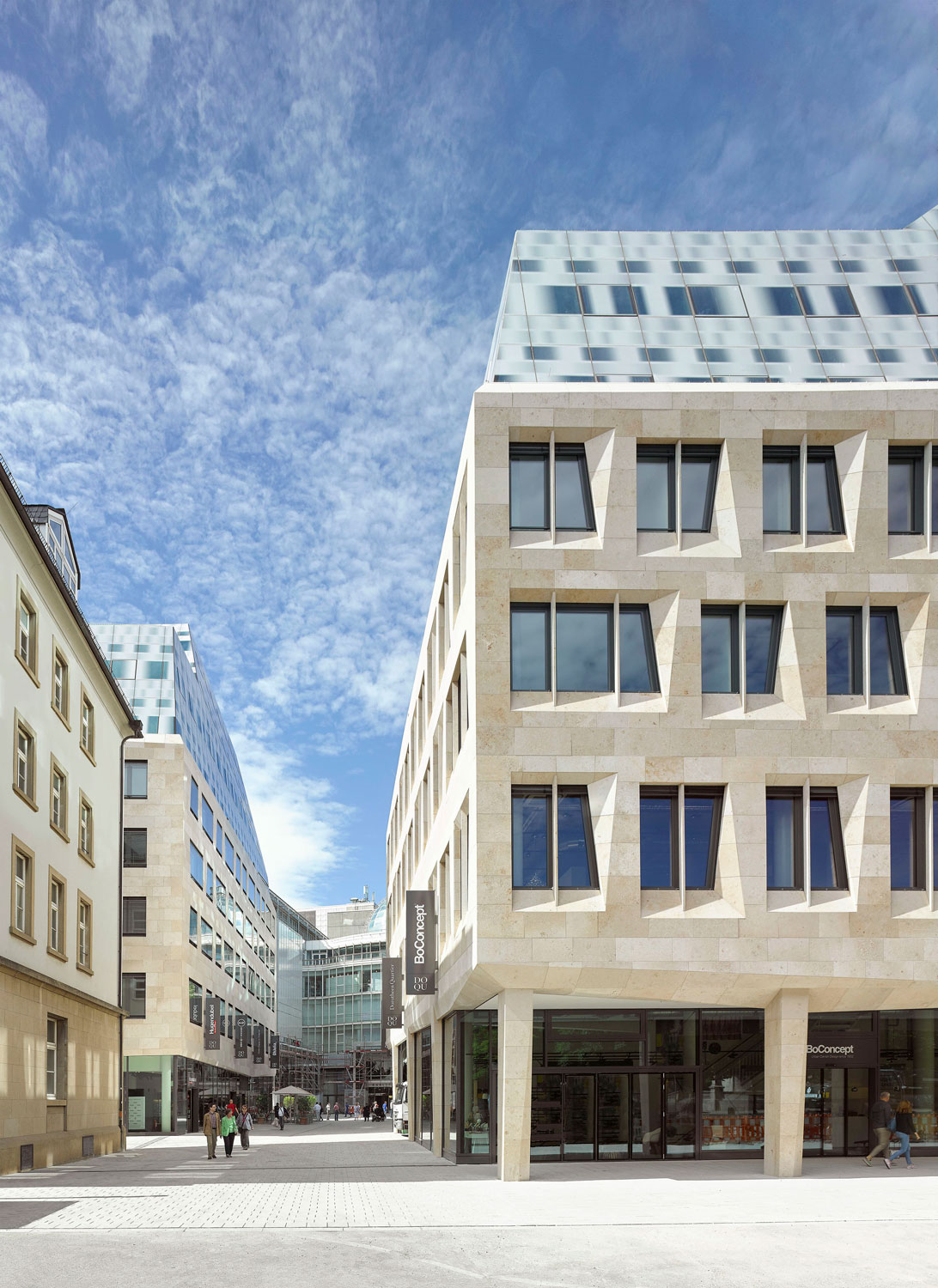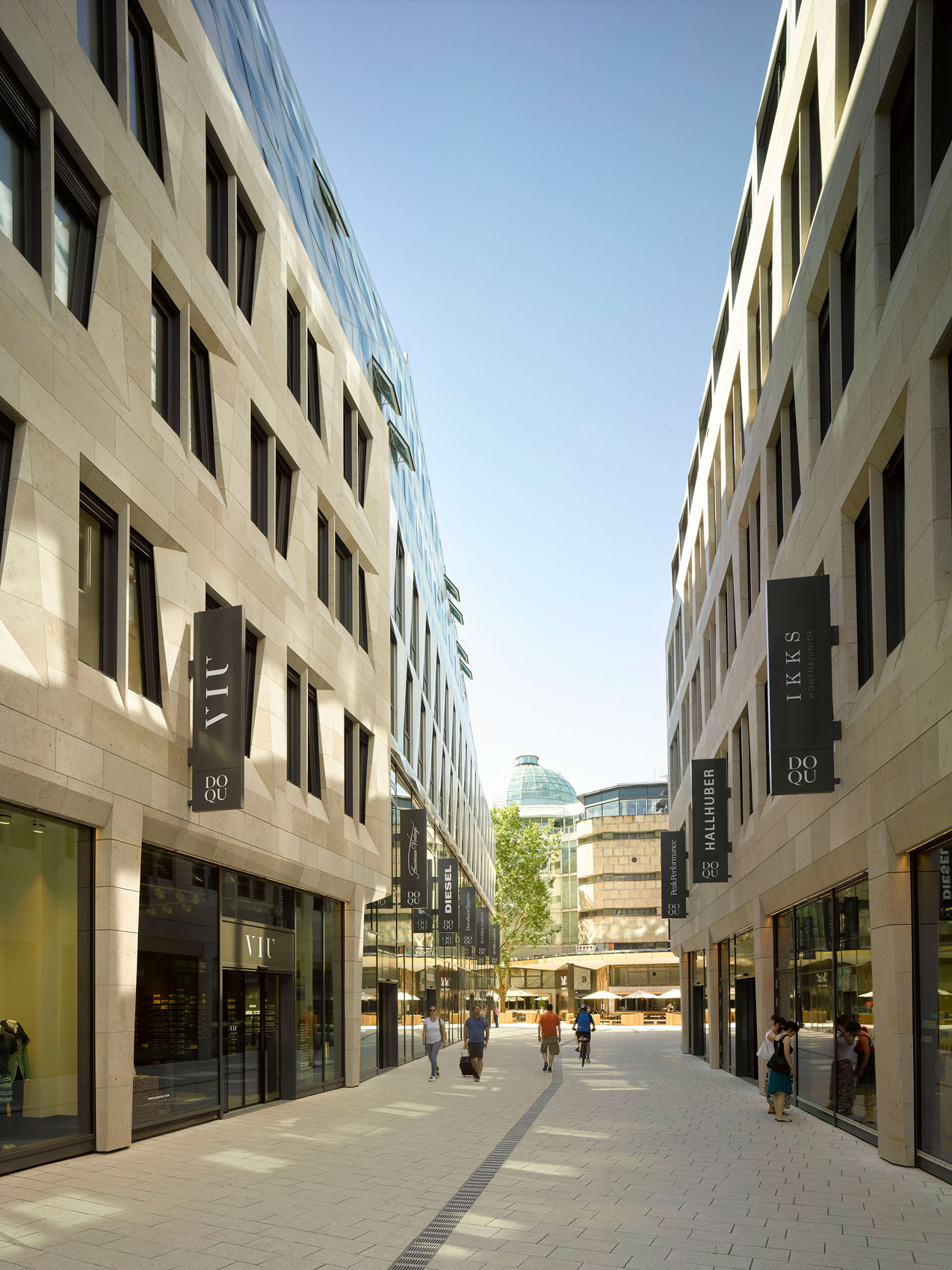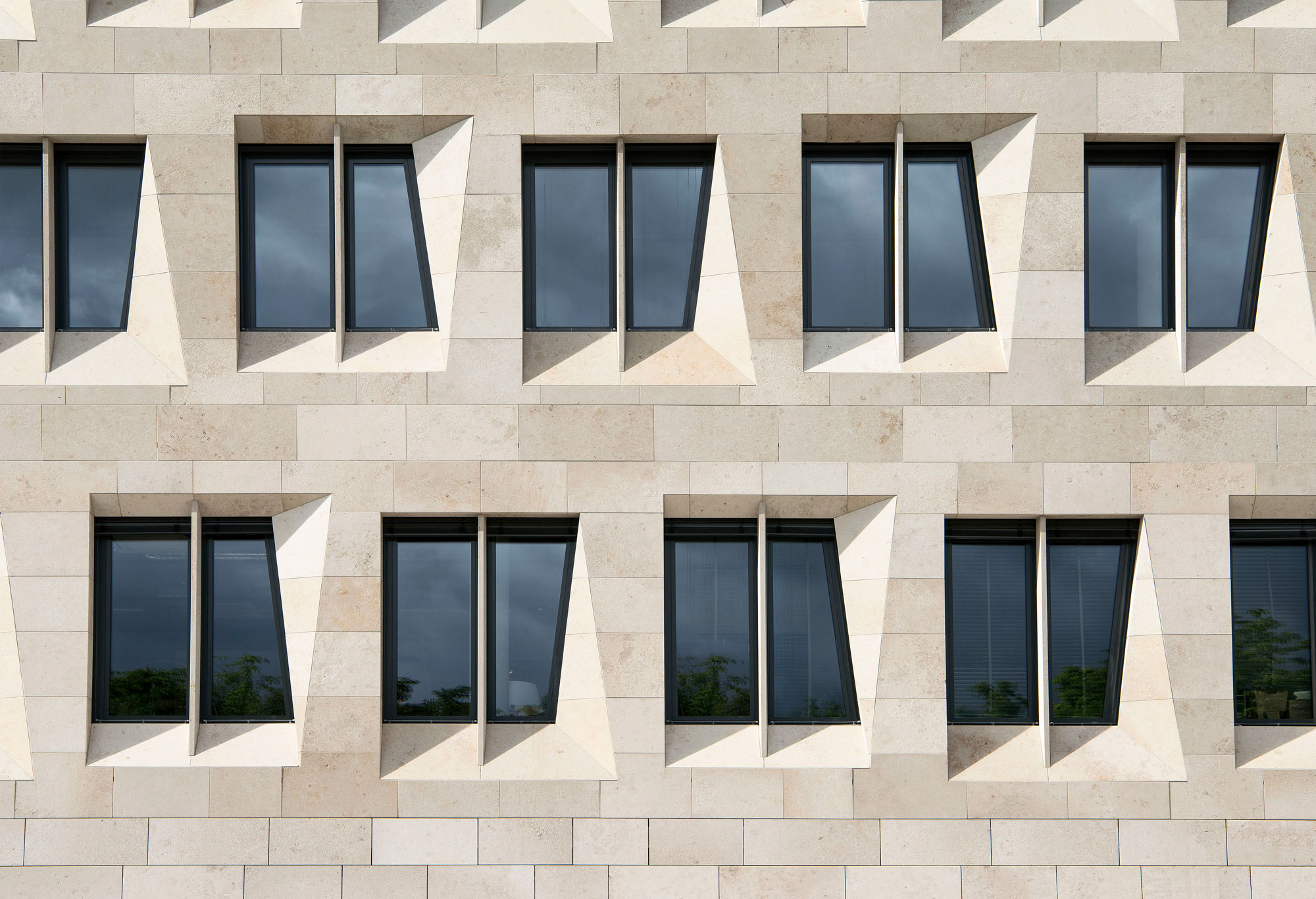 From the succinct geometry to the unique rooftops, the new additions to Stuttgart's skyline adds to the vitality of the city's core and reinvents overlooked zones.